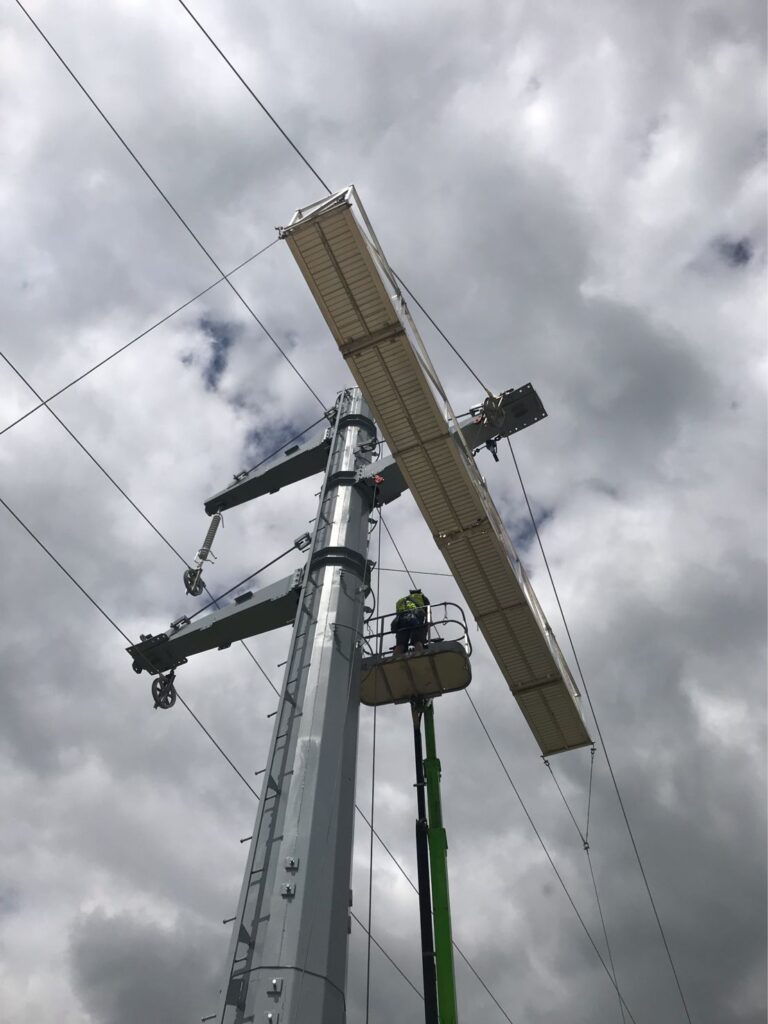 Energyline Ltd have been a key contributor to SSEN's successful Network Innovation Competition (NIC) proposal to develop a New Suite of Transmission Structures (NeSTS).
The project was a follow on from a Network Innovation Allowance funded scheme to develop a concept 275kV support to improve upon the traditional steel lattice tower form.
The projects aim was to develop a suite of supports which, through greater stakeholder acceptance, may speed up the consenting process for new build overhead lines.
Designed, tested and approved at our Copgrove facility the final design was installed by our colleagues at Norpower Ltd. on the QB route last year.
From concept sketches in a notebook to an installation on the network.. a fantastic piece of work by Jonathan Sherwood and team.